Tips and Tricks for Designing Cool Decks for Your Home
Planning and designing beautiful decks can offer you the best outdoor experience and add to your home's beauty. For some of us, it's a great opportunity to go all out and get the perfect decks for our respective dream homes. After all, decks can last for years, and you would want something comfortable yet trendy for your home. With a deck layout, you'll know how your deck will look once the project is complete.
Designing and building a deck is more than putting down boards and nails. Consider your deck as the outside living room for your family and guest. This is the space where you will have countless barbeques or parties with your friends and family –sharing good times. To offer you the best experiences in your own outdoors, we have some tips and tricks up our sleeves.
Best Deck Design Tips from the Professionals
Apart from the floor plans and materials, there are several other factors you should take into account before building your deck. You can play with shapes, colors, décor, and railing features to bring life to your backyard. Turn your ordinary deck into a happy place for you to enjoy. Let's have a look at the design tips to turn your blah backyard into a cool deck.
1.   Think Big
No one ever says no to a large space. Depending on the space and budget available, you can turn your outside area into something beautiful and inspiring. You can design it in a way that complements the look of your house. With spacious decks, homeowners can spend quality time with their loved ones while indulging in outdoor activities.
2.   Match Your Lifestyle
One of the crucial things to consider when designing a deck is to consider your lifestyle and something that will suit it highly. If you love hosting large parties and indulging in different activities, a deck with separate tiers for various activities can be the perfect option for you. A place where you can grill, another area where you can lounge and eat the mouthwatering foods.
If you have a small backyard space, going for a built-in seating area will make your deck intimate and cozier. This setting can provide you an outdoor experience without compromising on the budget.
3.   Your Deck Is an Outside Living Space
Once you have a functioning deck, it will become your second living area. With that being said, you will want to design a deck that is perfect in every aspect. People often don't consider lighting when they are renovating their outside area. However, not only does the illumination allow you to use the space in the later evening, but it also offers better security, safety, and beauty to your house.
When considering deck lighting, several options are available, such as rail lighting, rope lighting, stairs, and bench lights, LED lamps, and bench lights. The perfect lighting option can change things from good to great.
4.   Floating Deck Is the New Trend
If you're a new homeowner or inexperienced with deck designing, the best option is to go for a floating deck. A floating deck design can never go wrong and is a lot less complicated. Buy some lounge chairs to get the fabulous tan look.
5.   Solid Stains for Your Deck Floor
Most homeowners want to add a modern touch to their decks and houses. If you are about to get your deck repainted or re-stained, we suggest that you go for a non-traditional look. Adding the solid stains on your deck instead of paint is a relatively lasting option. Also, once the solid stain is absorbed into the wood, it looks a lot like paint. You can look into the Benjamin Moore stain option for your deck space.
6.   Design to Meet Your Needs
When you start to design your deck, you should keep your needs in mind. There is no use of lavish deck designs when it is not even functional. Before you begin the planning process, you should ask yourself some questions about the deck functionality. Do I need space for a large gathering? Should I add a swimming pool? Are there any ADA requirements that should be met?
7.   Consider Sunlight, As Well
When you are styling your deck, consider the sunlight options. There should be an area where you can enjoy the sunlight to the fullest and a shadier space as well. The reason behind the two sections is that you can have a comfortable outdoor experience at any time of the day. Some days you wish to suntan your skin on a lounge chair. Other days you might want to have your coffee under the shade.
If you like to throw parties or have friends over, you should consider the sun's position when you will most likely have people over. We cherish the love for mouthwatering food parties on the deck, but the sinking sun can usually cause your guests to go blind. Figure out the right angle and a solution to the problem.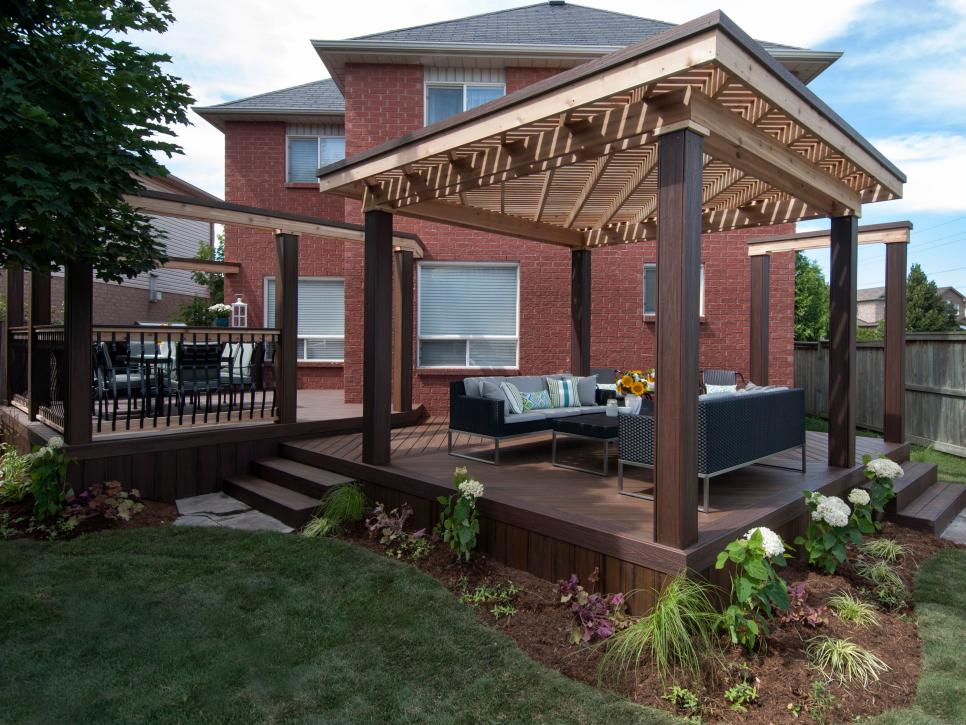 What Can Help You Design a Cool Deck?
When renovating your deck, there are several deck and handrail ideas available on the internet. Some of these designs will perfectly match the vibe you're aiming for, while others might not. When designing, your first thought should be the available space for the deck. The next is to match the look and character of your house. Your deck should complement the design of your home – they should be like two pieces of the same puzzle.
Different Types of Deck Designs
Decks have been around us for decades. Any backyard structure that is not enclosed underneath is a part of your deck. The primary deck styles include:
Freestanding deck
Attached deck
Covered porch
Screened porch
Exterior room setting
Each of the primary deck styles can help you figure out the rest of the details related to your deck spaces, such as flooring options, placing of lounge chairs, and other deck-related details.
Materials Used for Deck Framing
There are several options in wood available for framing, decking, and wood trim. With time, we've seen new deck materials introduced in the market. Deck framing comprises of the boards to make the structure of the deck. A widely used option for deck framing is the pressure-treated lumber. The chemicals used for the preservation of the wood add years to its life. While it's rare to see another wood option used for deck framing, homeowners sometimes prefer steel framing for durability and styling variety.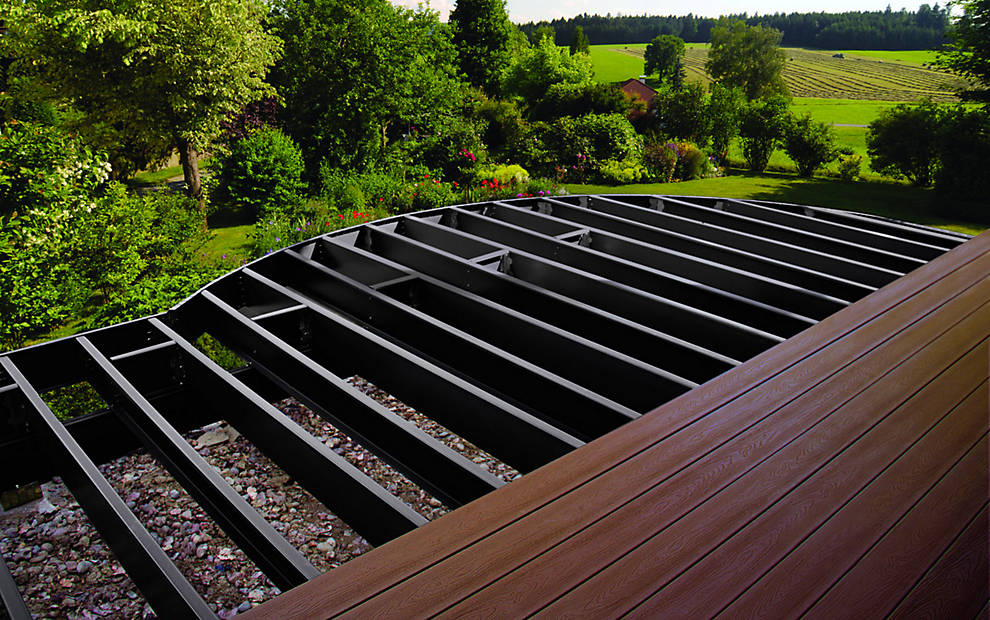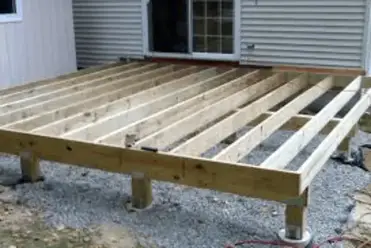 Decking Options
Decking is the boards spread across the floor for you to walk on. It is essential that you carefully pick and design the decking area so you can make most of it. Just like framing, the most commonly used wood option for decking the pressure-treated lumber. Homeowners prefer pressure-treated lumber due to its lasting, cost, and availability. Another option that is gaining attention is the composite lumber. While composite lumber used to be flawed initially, it has come a long way. Currently, it's the most durable, strong, and easy-to-maintain decking option available on the market.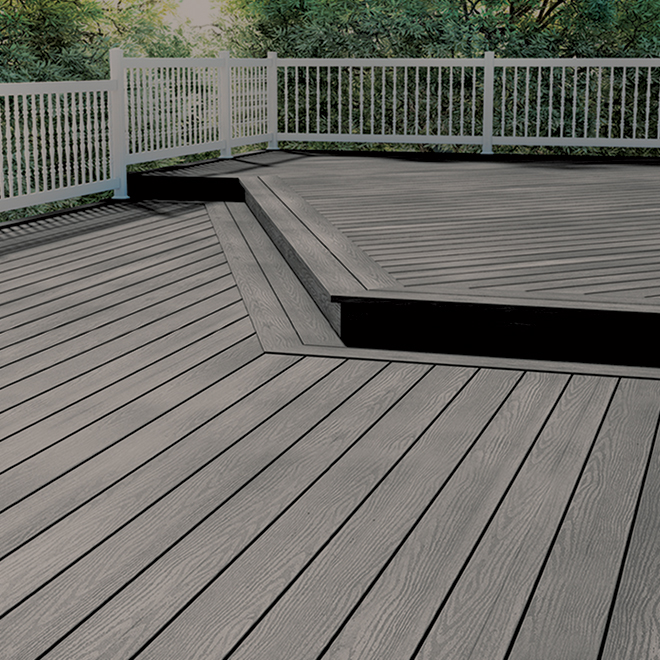 How Is a Deck Different From a Porch?
Once you cover your deck, you can call it a porch, instead. The patios are designed to keep residents protected from the rain as they enter their houses. You can use the space for several activities and even décor pieces. Porches are made of wood flooring and columns to support the roof. If you choose to add exposed timber rafters, it could be a strong decorative statement for your porch. One obstacle will be matching the stain color with the rest of the items of your patio.
Are You Considering Deck Stairs?
When you're considering the design of your deck, you can always add stairs to it. A multi-tier deck can allow you to have spaces for different activities. Some decks are not very high and only require short stairs, while other decks may be significantly elevated from the ground. So, it all comes down to the space and aesthetic of your house that will influence your designing process. Without any doubt, stairs are one of the most prominent features of a home, both interior and exterior. You can even add stair lights to make everything visible at the night time.
Build a Deck to Have Quality Times Outside
Deck space is an extension of your already existing house. Being a part of your home, the aesthetics of your deck should match the look of your house, besides the functionality. Both parts of your property should complement each other instead of throwing off the overall character.
Work with a professional to help you extend the character of your home onto the outdoor space. Every architectural design has its significant characteristics. All you have to do is to bring out the interior style of your house and add it to your backyard.
The more information you have about your upcoming deck project, the more amazing your backyard will look. Whether you are looking into a complete makeover of your backyard or a small renovation project, consulting a professional could help you save time and money in the long run.